Sr. Professional, Network Subject Matter Expert (SME)
Apply Now
Sr. Professional, Network Subject Matter Expert (SME)
Under Armour is the chosen brand of this generation of athletes... and the athletes of tomorrow. We're about performance - in training and on game day, in blistering heat and bitter cold. Whatever the conditions, whatever the sport, Under Armour delivers the advantage athletes have come to demand.
That demand has created an environment of growth. An environment where building a great team is vital. An environment where doing whatever it takes is the baseline and going above and beyond to protect the Brand is commonplace.
The world's hungriest athletes live by a code, a pledge to themselves and everyone else: Protect This House... I Will. Our goal is to Build A Great Team! Will YOU…Protect This House?!
Summary
Under Armour has a new opportunity to offer network experts; the opportunity to join one of the fastest-growing Information Technology departments in the area. We are adding an Infrastructure Subject Matter Expert (SME) with superior Cisco expertise and network experience in architecting a global, resilient and scalable environment. Passion, desire and integrity are additional traits we look for in our teammates. If you want to make a difference, keep reading.
Responsibilities
Essential Duties and Responsibilities include the following. Other duties may be assigned.
Be a critical resource in IT Infrastructure team so that your design and analysis skills can be fully utilized
Maintain Cisco network at primary, disaster recovery, and other operational sites
Integrate and design network infrastructure with global XaaS services
Work with functional business partners to properly collect requirements in order to architect, design, document and implement global solutions
Participate contract negotiations and vendor management with major hardware, software and service providers as well as consultants
Prospect to mentor junior level employees from help desk to Jr. IT teammates, increasing their knowledge and value to the organization
Participate in Change Management and prepare professional ITIL class documents
Analyze network activity and network problems to discover and prevent systematic errors
Recommend infrastructure design changes/enhancements for improved systems availability and performance
Knowledge of enterprise-level tools and products to provide network services, including firewalls, IPS/IDS, DNS, DHCP, web security, ISE, DMVPN, and NAC.
Focus on network monitoring, network security and WAN Compression/Application Acceleration
Competencies
To Perform The Job Successfully, An Individual Should Demonstrate The Following Competencies
Analytical - Collects and researches data; Uses intuition and experience to complement data; Designs workflows and procedures.
Problem Solving - Identifies and resolves problems in a timely manner; Gathers and analyzes information skillfully; Develops alternative solutions; Works well in group problem-solving situations; Uses reason even when dealing with emotional topics.
Customer Service - Manages difficult or emotional customer situations; Responds promptly to customer needs; Solicits customer feedback to improve service; Respond to requests for service and assistance; Meets commitments.
Interpersonal Skills - Focuses on solving conflict, not blaming; Maintains confidentiality; Remains open to others' ideas and tries new things.
Oral Communication - Speaks clearly and persuasively in positive or negative situations; Listens and gets clarification; Responds well to questions; Demonstrates group presentation skills; Participates in meetings.
Teamwork - Balances team and individual responsibilities; Exhibits objectivity and openness to others' views; Gives and welcomes feedback; Contributes to building a positive team spirit; Puts success of team above own interests; Able to build morale and group commitments to goals and objectives; Supports everyone's efforts to succeed.
Quality Management - Looks for ways to improve and promote quality; Demonstrates accuracy and thoroughness.
Ethics - Treats people with respect; Keeps commitments; inspires the trust of others; Works with integrity and ethically; Upholds organizational values.
Organizational Support - Follows policies and procedures; Completes administrative tasks correctly and on time; supports organization's goals and values; Benefits organization through outside activities; Supports affirmative action and respects diversity.
Strategic Thinking - Develops strategies to achieve organizational goals; Understands organization's strengths & weaknesses; Analyzes market and competition; Identifies external threats and opportunities; Adapts strategy to changing conditions.
QUALIFICATION REQUIREMENTS
To perform this job successfully, an individual must be able to perform each essential duty satisfactorily. The requirements listed below are representative of the knowledge, skill, and/or ability required. Reasonable accommodations may be made to enable individuals with disabilities to perform the essential functions.
Bachelor's Degree from an accredited college or university
7+ years of relevant regional IT work experience
Corporate, Retail & DTC IT network infrastructure management
Service partner management and best leverage
Experience with Cisco enterprise-grade products to include: Nexus 5k/9k, 6500, 4500, ISR G2, ASA, IPS/IDS, CUCM, Meeting Place/Webex TEAMS, AnyConnect, NAC, IWAN, MERAKI
Advanced knowledge of IOS, NX-OS, EIGRP, BGP, and GRE
Cisco Certified Network Professional (CCNP), or Voice Professional (CCVP), or Wireless (CCNP Wireless), or Network Security (CCSP)
5 or more years of Cisco Core Networking Engineering and Administration
3 or more years of Firewall engineering and Administration
Certifications in multiple technology areas are a significant plus such as Cisco, ITIL, VMware, Microsoft Windows
Excellent communication and presentation skills
Cloud computing experience is a plus
LANGUAGE SKILLS
Ability to read, analyze, and interpret general financial statements, business periodicals, professional journals, technical procedures, or governmental regulations in both English and local languages. Ability to write reports and business correspondence in English and local language. Ability to effectively present information and respond to questions from the leadership team, management team, user community, clients, customers, etc in both English and local language.
MATHEMATICAL SKILLS
Advanced. 
REASONING ABILITY
Ability to define problems, collect data, establish facts, and draw valid conclusions. Ability to interpret an extensive variety of technical instructions in mathematical or diagram form.
PHYSICAL DEMANDS
The physical demands described here are representative of those that must be met by an employee to successfully perform the essential functions of this job.
Reasonable accommodations may be made to enable individuals with disabilities to perform the essential functions. While performing the duties of this job, the employee is regularly required to use hands to finger, handle, or feel objects, tools, or controls; reach with hands and arms, and talk or hear. The employee is regularly required to sit. The employee is occasionally required to stand, walk, climb and stoop. The employee may frequently lift and/or move up to 10 pounds and occasionally lift and/or move up to 25 pounds. Specific vision abilities required by this job include close vision, depth perception, and the ability to adjust focus.
Under Armour is committed to providing equal employment opportunities to all qualified individuals without regard to race, ancestry, color, ethnic or national origin, citizenship, creed, sex, gender identity, gender expression, religion, language, age, history of conviction of criminal or summary conviction offence that is unrelated to the employment or to the intended employment of that individual, social condition, receipt of public assistance, political convictions or beliefs, physical or mental disability, handicap or the use of any means to palliate a handicap, marital status, sexual orientation, civil status, family status, pregnancy or any other characteristic protected by protected status.

Apply Now
Employee Quotes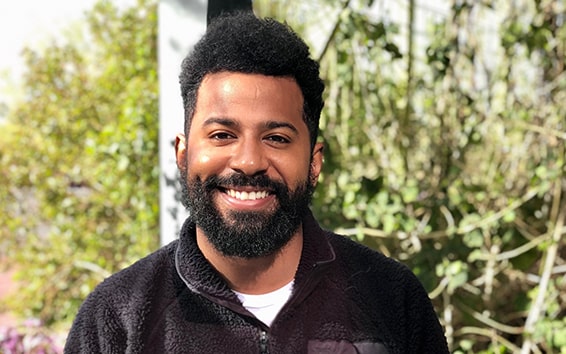 "In my opinion, the culture at Under Armour is a great reason to work here. We're more than just coworkers, we're teammates." Gregory Rucker — Product Designer, Ecommerce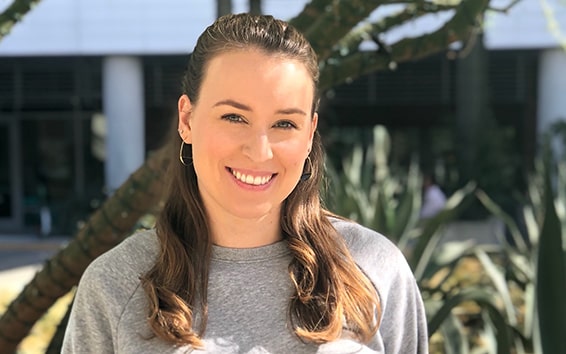 "My favorite part about working at Under Armour are my teammates. Each person I've met and worked with has been so kind and willing to teach." Kaleen Iwema — Sr Software Engineer, Connected Fitness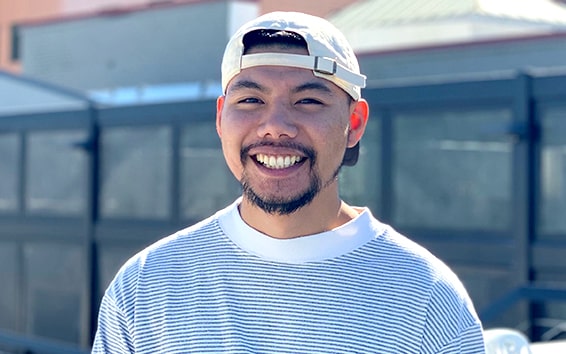 "Our diversity in personalities is what makes us unique. We all come from different cultures, backgrounds and worlds." Raymon Confiado — Customer Care Specialist, Connected Fitness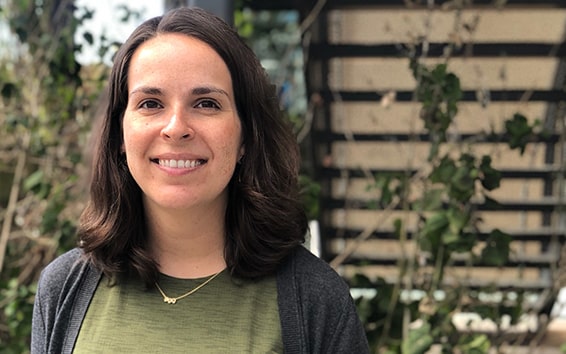 "I enjoy being part of a brand that is focused on making you better and working on products that my friends and family use on a regular basis." Andrea Morato — Engineering Manager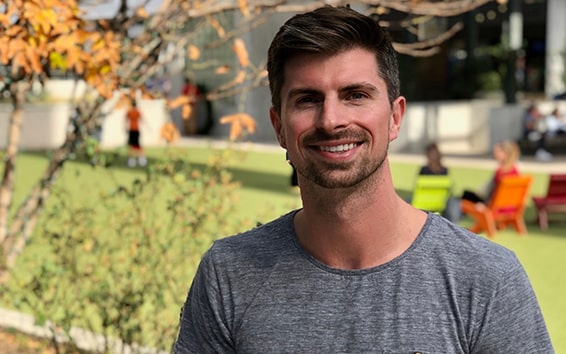 "Stand for Equality resonates with me because UA champions respect, diversity, and inclusion in the workplace, something that wasn't always popular in sport." Jarred Gammon — Account Manager, Connected Fitness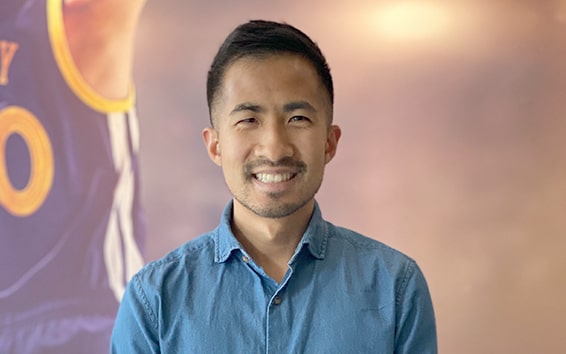 "Something unique at UA that I haven't had in previous companies is employees forming groups to raise awareness of important ideas in the form of Culture Clubs." Richard Chow — Sr Product Manager, Ad Systems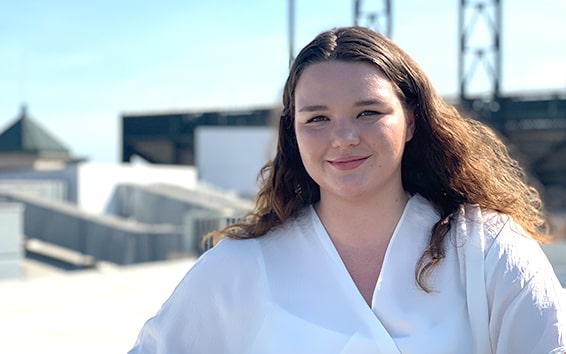 "It's clear that everyone wants to help lift you up and achieve your career goals, so if you have big goals UA will help you get there." Haley Gallup — House Manager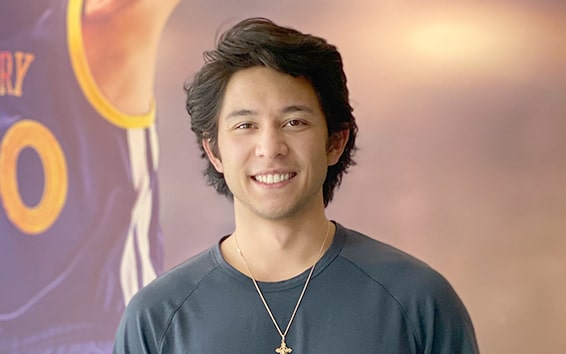 "Hearing how our athletes get excited about our product or future product makes me excited to be a part of such a great brand." Michael Diliberto — Field experience specialist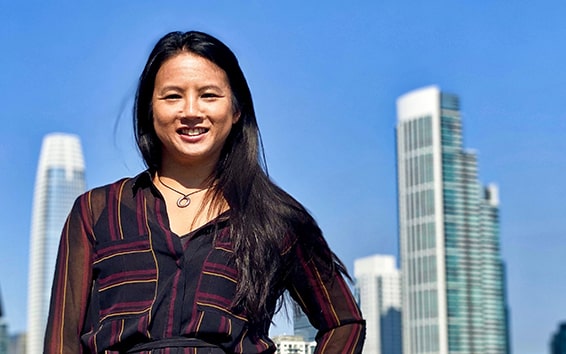 "I have always been passionate about technology, health, fitness and sports. By being on the UA Digital team, I get to bring all of my interests together." Lindy Wong — Field experience specialist